Smaller, Manageable Cartons for Dispensing Pfizer COVID-19 Vaccine Available from Reelvision Immediately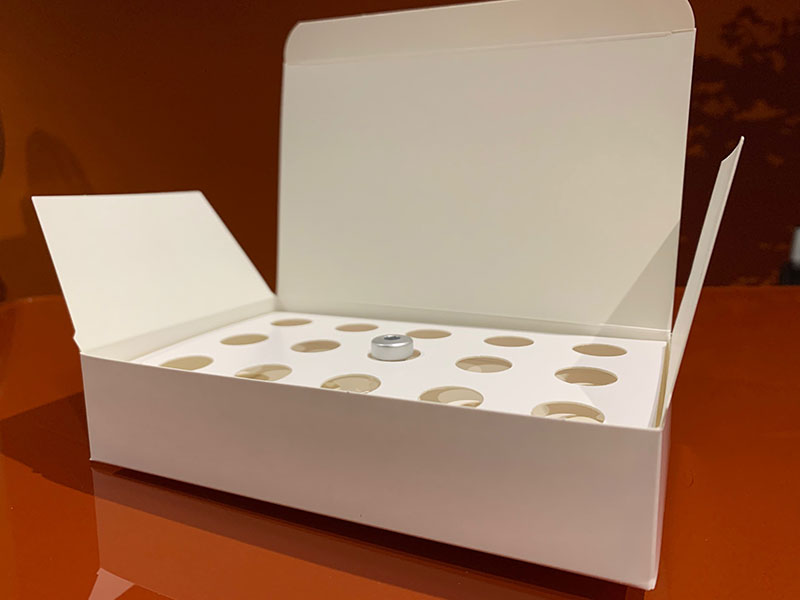 Reelvision Print has produced cartons, available for NHS trusts across the UK, to make the distribution of the Pfizer COVID-19 vaccine more manageable.
Arriving in large batches, the new carton splits the vaccine into 15 vials making the dispensary of it throughout hospitals and NHS trusts more straightforward.
Working with Cardiff's St. Mary's Hospital first, Reelvision received the carton design on a Thursday for it to be delivered the Monday after – just three working days from start to finish.
Rhys Oats, Senior Pharmacy Technician at St Mary's Hospital said: "We're dealing with large batches of the vaccine and we needed a carton to dispense down to a more manageable size. Reelvision Print has been brilliant in helping us distribute this vaccine quickly, an urgent requirement for this specific vaccine's storing requirements, producing cartons for us in a few short days after receiving a design and brief – ready to go for us at the start of the week."
Reelvision Print's production complies with ISO 9001: 2015 quality management standard and PS 9000: 2016 pharmaceutical good manufacturing practice.
Please get in contact with Deborah Greenwood, deborah@reelvisionprint.com or 07800 557293, if you require urgent cartons for dispensing vaccines.